Why Online Home Businesses Need an SSL Certificate
Posted From: http://homebusinessmag.com/businesses/ecommerce/site-management/online-home-businesses-need-ssl-certificate/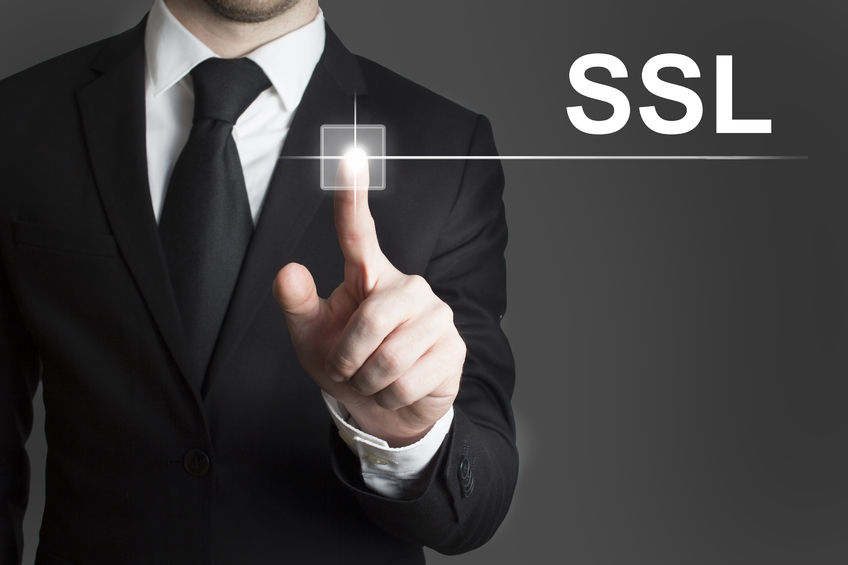 How secure do you feel making online purchases and how much do you trust retailers with your personal details? Roughly one in four of us don't trust online organisations with either our cash or valuable information. This could be having a huge impact on online sales and the efficacy of your home business.
Just imagine if there was an easy way to boost sales by as much as 25% in one fell swoop. That's exactly what you can do by switching to using an https prefix from the more simple and insecure http.
The https prefix allows secure sessions for users of your site, encrypting their data so that it can't be stolen or used without their permission. It's called a secure sockets layer, or SSL for short, and is proving to be a very effective tool for increasing consumer trust and boosting sales for home businesses.
The other benefits of SSL
However, the benefits go beyond creating a more secure site. As well as boosting conversion rates, https sites will soon be given preference over simple http on search engines, including the almighty Google.
In fact, in a recent statement in their webmaster general blog, the software giants said: 'We'd like to encourage all website owners to switch from http to https to keep everyone safe on the net'. And no matter what you think about Google from a personal point of view, that's a big deal in terms of sales and SEO visibility.
The psychology of trust
So just what is it that makes an SSL or https web address more appealing? A lot of it has to do with the psychology of trust and how our brains interpret security.
It's probably fair to say that most people don't understand the programming technology behind it – this is completely understandable, as it's complicated stuff.
However, many people are aware of the general meaning behind the https prefix and other security iconography, including the padlock in the URL address bar.
Studies have shown that the presence of the padlock makes customers 79% more likely to complete a purchase. This is because it creates the impression of security, making potential consumers feel like you've invested in online security to protect clients.
Making your home business website appear more trustworthy can have a huge impact. There are numerous things you can do to make this happen. Along with using testimonials and online review pages (92% of people trust online reviews more than they do any other form of advertising), you should refrain from using stock images and try to add personal touches to your site.
All of this adds to the psychological impact of trust – and this is key to delivering online success for your home business.
Other ways of improving the visibility of trust include:
Listing awards
Highlighting press coverage
The presence of a trust seal in the checkout area (74% of customers are more likely to make a purchase if you have one)
Consistent colour schemes
What you do in the 'real' world?
Perhaps the most convincing argument for the effectiveness of an SSL certificate is relying on personal experience from the physical world. If you visited a shop on the high street and noticed that there was no lock on the door, the staff were all wearing different uniforms, money wasn't kept in a till and no receipts were issued – you probably wouldn't be too sure about the security of your purchase.
It's exactly the same concept in the virtual sphere, especially for home businesses that don't have the same capacity for security as established brand names. You need to create a customer experience that clearly demonstrates safety. SSL certificates and the https prefix are fast becoming the two main indicators of this kind of online security. You really can't afford not to have them.
How to access an SSL certificate
Given what we've said above, it makes sense to get your SSL from a trusted provider, such as your hosting company. You can read all about now to do it in a new infographic from hosting specialists Nimbus. It's called 'How to move your website to https' and provides a step by step break down of what you need to know.
As the guide explains, it's a simple matter of updating all internal and external links to your new https address. Add it to your secure check out area, ensure all references are correct and that your site can support the https.
Once live you might experience a slight dip in traffic but this will soon recover and hopefully be followed by an upturn in both site visits and purchase completions. It's the safest way of ensuring success online.

View Interactive Version (via Nimbus Hosting).
The post Why Online Home Businesses Need an SSL Certificate appeared first on Home Business Magazine.