Finding the Right Online Shopping Platform for Your E-commerce Business
Posted From: https://homebusinessmag.com/businesses/ecommerce/how-to-guides-ecommerce/finding-right-online-shopping-platform-e-commerce-business/
Are you an aspiring e-commerce startup? Well, if that is the case, then first of all you need to choose a platform on which to set up your online store. Even though it might seem like an easy choice, it is one that you want to put thought into, as each platform offers its own advantages. You must look into your needs and weigh them against the benefits and drawbacks of each platform in order to pick the most suitable one. In this regard, some valuable insights are provided by Gogoprint, an online printer in Singapore.
In the search for a platform capable of tracking products, inventory, orders and much more (which is obviously what you need to set up your e-commerce), there are several key points that startups must be aware of. First of all, an online store platform must be flexible enough to meet all your business' needs as well as potential needs which may appear as your company grows. If you are an ambitious start-up with aggressive growth plans, it is crucial to think about scalability from the outset! Additionally, the platform you choose must be capable of dealing with ever-increasing traffic and sales, and the growing complexity that accompanies this. It is therefore important to think big when choosing the right solution for your company, as transitioning to another platform raises numerous technical, logistical and administrative hurdles.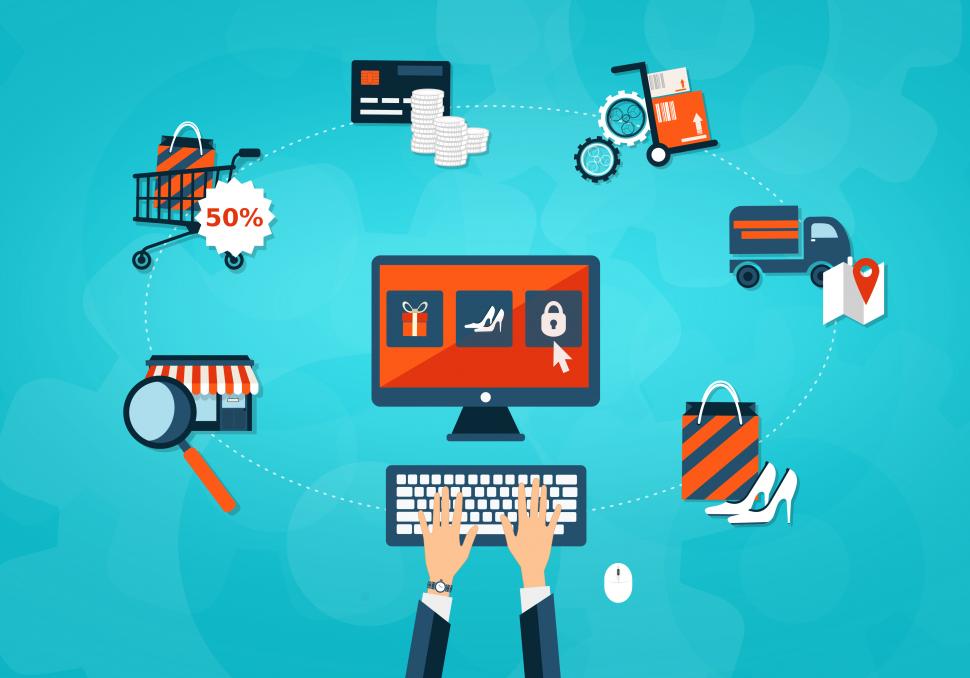 1: Shopify
Shopify is one of the best-known managed online shopping platforms. This might be due to it also being one of the first to offer such a service. While its user-friendly content management system makes it perfect for companies with little technical background looking for fast and easy results, users need to make sacrifices in terms of scalability and flexibility. Using Shopify comes at a fixed cost, making it a more expensive, but it nevertheless remains a strong solution for small-to-medium sized businesses.
2: Magento
Another of the biggest and most well-known online shopping platforms is Magento. Unlike Shopify, Magento is self-hosted, meaning that you need to host your website yourself on servers that you rent (from AWS or Digital Ocean, for example) or own. This means that using this platform requires a bit more technical knowledge as well as a coherent system which fits the company's focus. This can be very useful, as it allows enormous flexibility in terms of permitting companies to develop, manage and use the features that they require. Another major benefit to going with Magento is cost! Currently, two versions are available. The first being the community edition, which is completely FREE! However though, you'll spend more hours setting everything up, which means putting in your hours, or hiring a developer. The second is the enterprise version, which of course does come with some additional features as well as extensive customer support. Thanks to the wide degree of flexibility it contains, Magento is very scalable, meaning that it can be tailored to fit your company no matter how big you grow. For any startup looking to save on cost but still wishing to invest in a sophisticated, reliable, and infinitely customizable online shopping platform, Magento is the way to go. Gogoprint relies on Magento code as a basis for its online store, investing many hours into its customization and optimization to fit the needs of the company.
3: WooCommerce
WooCommerce is another very popular online shopping platform, developed for WordPress websites. This platform option is probably the simplest and therefore easiest to use and does not require significant technical knowhow for smooth running. Another perk of choosing WooCommerce is the fact that it is free of charge. Of course, this is not the case if you wish to have access to all the advanced additional features which come at a cost. The free version is however good enough for most small to medium sized enterprises, making it a cheap and effective solution for most start-ups.
Even though there might be more potential online shopping platforms to rely on, the three mentioned above are the most popular and efficient ones. Based on the scope and potential growth rate of your venture, as well as your business' needs in terms of flexibility and customization, one platform will always be a better fit. However, Magento is clearly the most complex but also strongest contender here, so if you are planning to build a business that will grow fast and wide, it's quite a no-brainer because you will need the flexibility and scalability!
---
---
The post Finding the Right Online Shopping Platform for Your E-commerce Business appeared first on Home Business Magazine.